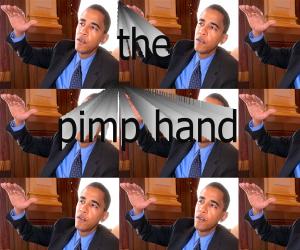 By Dr. Abdul Ruff

Barack Hussein Obama has just made history as he was sworn in on January 20 as the first black president of the USA and he placed his hand on President Abraham Lincoln's inaugural bible and took the Oath of Office and secrecy promising to "preserve, protect and defend the Constitution of the United States". In front of a massive global audience - not to mention the millions braving the Washington cold in person - the ceremony ushered in a new era of American politics. The president-elect and vice president-elect Joe Biden gathered at the west front of the US Capitol building as official proceedings begin. Confronting Obama as he takes up residence in the White House will be an economy in deepening recession, and a country fighting terror wars in three countries, Iraq, Afghanistan and Pakistan as well as several secret torture cells across the world. John G Roberts Jr. Chief Justice of the United States administered the oath to Obama. True to his beliefs, Obama siad he would try to find solutions of the endruing regional crises, including Palestine and Kashmir.
The Obama inaugural
For the first time the entire National Mall leading up to the Lincoln Memorial - where in 1963 Martin Luther King delivered his "I have a dream" speech - was opened to those who attended. As if to emphasize the historic significance of the occasion, the eve of Obama's inauguration coincided with the annual public holiday in memory of black civil rights leader Martin Luther King. As he helped decorate a community project in Washington in memory of Dr King, who was assassinated in 1968, Obama called on Americans to work together amid the economic downturn.
Obama and his wife began their day at a prayer service that is traditional for the first business day of a new administration. They were joined in front-pew seats by Biden and his wife, Jill, as well as former President Bill Clinton and his wife, hours away from confirmation as the nation's top diplomat. "Grant to Barack Obama, president of the United States, and to all in authority your grace and good will. Bless them with your heavenly gifts, give them wisdom and strength to know and to do your will," prayed the Rev. Andy Stanley, one of numerous clerics from several religions to speak.
President-elect Barack Obama set the tone for his historic presidency with a call to Americans to take up anew the principles of the nation's founders with "a new declaration of independence." "Only a handful of times in our history has a generation been confronted with challenges so vast," Obama said on 19 Jan on a pre-inaugural train journey from Philadelphia from where the American fight for independence began in 1776 to the nation's capital. "While our problems may be new, what is required to overcome them is not," Obama said kicking off three days of celebration of his inauguration as the first African-American president of the United States. "What is required is the same perseverance and idealism that our founders displayed." "America faces its own crossroads - a nation at war, an economy in turmoil, an American Dream that feels like its slipping away," Obama said. At each stop of the train journey, Obama emphasised the need to band together to tackle America's problems and rise above "ideology, small thinking, prejudice and bigotry." "The trials we face are very different now, but they are severe in their own right," Obama told thousands assembled outside Baltimore 's City Hall, in the final layover of his train trip. "What is required is a new declaration of independence, not just in our nation, but in our own lives - from ideology and small thinking, prejudice and bigotry - an appeal not to our easy instincts but to our better angels."
Obama began the day with a surprise visit to wounded soldiers at Walter Reed Army Medical Centre. He met with 14 patients injured in either Iraq or Afghanistan. Set to make history on Tuesday as the first black president of the United States of America, Barack Obama invoked the memory of slain civil rights leader Martin Luther King and promised to provide a government that works. "Tomorrow we will come together as one people on the same Mall where Dr. King's dream echoes still," said the 47-year-old son of a Kenyan father and a white American mother Monday - just a few steps away from completing an incredible journey breaking through racial barriers. With only hours to go before assuming the nation's highest office Obama declared on Monday, a national holiday to honor King: "I am making a commitment to you, as your next president, which we are going to make government work." Obama noted that King had "dedicated his life to working at the grass-roots level ... on behalf of justice and equality." He also quoted King to the teenagers, noting that "everybody can be great [because] everybody can serve." "Don't underestimate the power of people who join together to accomplish amazing things," Obama added.
Despite the weight of expectation on his shoulders, the US President-elect appeared relaxed as he helped renovate a "safe space" housing project for homeless and runaway youths in the capital. Barack Obama has showered praise on his Republican rival Senator John McCain, describing him as 'a hero of bipartisan politics and a courageous public servant'. "We will not always agree on everything in the months to come, and we will have our share of arguments and debates. But let us strive always to find that common ground, and to defend together those common ideals, for it is the only way we can meet the very big and very serious challenges that we face right now," Obama said.
Train Journey for White House
The build-up to the inauguration began in earnest on 17 Jan Saturday when the "Obama Express" rolled into the capital following a whistle-stop tour from Philadelphia. A high-profile concert - with performances from Bono, Bruce Springsteen and Stevie Wonder on Sunday gave way to a lower key series of community events, coinciding with Martin Luther King Day.
Earlier, in a town hall-style opening rally at Philadelphia's 30-Street train station, Obama declared: "We are here to mark the beginning of our journey to Washington, and this is fitting, because it was here in this city that our American journey began. In an inspirational address Obama evoked not only the fathers of American independence, but also Abraham Lincoln, who ended the slavery of blacks and saved the American union by winning a civil war - a model he would invoke all day. "Starting now, let's take up in our own lives the work of perfecting our union," Obama said. "Let's build a government that is responsible to the people and accept our own responsibilities as citizens to hold our government accountable. Let's make sure this election is not the end of what we do to".
This weekend, America's capital city will welcome thousands of government officials and dignitaries from the US and around the world. Over 10,000 buses will carry 500,000 riders into Washington, DC, doubling the city's population. To manage an event of this scale, the District of Columbia will spend a mammoth $47 million. It is not enough.A committee of local elected officials estimates that ensuring the safety and wellbeing of everyone involved in the festivities will cost over $75 million. Transportation costs will set Washington, DC, back about $5 million as visitors enter the capital by bus, train, plane and automobile. Dulles International Airport and Reagan National Airport expect to see a combined 300,000 passengers walk through their terminals. The Inauguration may be a logistical nightmare, but that shouldn't prevent anyone from having a good time. The Presidential Inauguration Committee will spend about $45 million on entertainment expenses, including the 10 official Inaugural Balls and big screen TVs.
The US led terror wars, financial showdown, and Bush's unpopularity enhancing the anti-incumbency factor made the task of Obama even easier. America is suffering from the worst recessions in the world history.... It seems they still have loads of money to be spent on such events. The new president faces serious challenges. America is gripped by uncertainty as the economy faces its worst crisis in decades. Obama must also handle wars in Iraq and Afghanistan, and the conflict in Gaza. The key appointments Obama made on the eve of his being sworn in as the nation's 44th president would be the heart of the new administration's agenda for change."
Millions of people gathered in the US capital to see Barack Obama sworn in as America's 44th president - and its first African-American leader. Estimates of the number of people who attended events in Washington ranged from between two and four million. In his inaugural speech, Obama urged American individuals and businesses to take responsibility for their actions. In the course of a 20-minute address he said that a "me first" mentality has hurt the US and contributed to the economic crisis the country faces. Unprecedented security was in place, with 40,000 security personnel either on duty or stand-by in the city.
Obama's selection to give the invocation on Inauguration Day sparked protests from the gay community and even the National Organization for Women. Warren backed a recent ballot measure banning same-sex marriage in his home state of California. Obama has said his selection reflected a desire for diversity at the event and insisted he remained a "fierce advocate" of equal rights for gays.
Domestic Scene
On the domestic front, the new president has pledged to take bold steps to revive the economy, which is struggling through the worst recession since the Great Depression. Last week, he won approval to use $350 billion in leftover financial industry bailout funds. He presided over the White House meeting on the economy as the House Appropriations Committee moved toward approval of $358 billion in new spending, part of the economic stimulus package making its way to his desk.
With markets volatile and job losses mounting, Obama held a late afternoon meeting with top economic advisers to try to chart a course out of the economic crisis. Treasury Secretary-nominee Timothy Geithner, appearing before a Senate panel for a confirmation hearing, said the government's response would be made in coming weeks. Obama's advisers have been working with the Democratic-led Congress on an $825 billion fiscal stimulus package.
Obama will attend a briefing with his key economic advisers on Thursday morning, the White House said. With Iraq also high on his agenda, Obama held talks with U.S. ambassador to Iraq Ryan Crocker, members of his national security team, and the top military commander in the region. "During the discussion I asked the military leadership to engage in additional planning necessary to execute a responsible military drawdown from Iraq," he said afterward. Obama has said he favors a 16-month timetable for the withdrawal of U..S. combat troops from Iraq. He also announced he was freezing the pay for senior White House staff and tightening up rules for former lobbyists who work in government -- an effort to make good on campaign promises for ethics reform.
At the Capitol, Obama got his Secretary of State when the Senate confirmed Hillary Rodham Clinton as secretary of state after a one-day delay forced by Republicans. Counting Clinton, seven Cabinet members have been confirmed so far, as have the two top officials at the Office of Management and Budget. The vote was 94-2, and spectators seated in the galleries erupted in applause when it was announced. Treasury-designate Timothy Geithner emerged unscathed from his confirmation hearing, apologizing for having failed to pay $34,000 in taxes earlier in the decade.
Obama's schedule for the day included separate sessions on the economy and the wars in Iraq and Afghanistan. The new commander in chief held his first meeting in the Situation Room, where he, Vice President Joe Biden and senior military and foreign policy officials discussed war in Iraq and Afghanistan. Obama campaigned on a pledge to withdraw U.S. combat forces from Iraq within 16 months, and to beef up the commitment in Afghanistan. Obama asked the Pentagon to do whatever additional planning necessary to "execute a responsible military drawdown from Iraq."
The new White House press secretary, Robert Gibbs, said Obama's phone calls to leaders in the Middle East were meant to convey his "commitment to active engagement in pursuit of Arab-Israeli peace from the beginning of his term." Gibbs also that in conversations with Israeli, Palestinian, Egyptian and Jordanian leaders, the president emphasized he would work to consolidate the cease-fire between Israel and Hamas in Gaza. Obama intends to name former Senate Majority leader George Mitchell as a special envoy to the region.
However, not everything was new at the White House. In the Oval Office, Obama worked at a desk built from the timbers of a British naval vessel, the HMS Resolute, and used off-and-on by presidents since the 1870s, including Bush. It also appeared that the carpet that Bush used in his second term, a yellow sunbeam design, was still in place. If some of the furnishings remained in place, there was no doubt that the new president meant to fulfill his campaign promise of change.
One of most hit nations is India that looked for "greater" flexibility of the USA under Obama, though Obama victory was a shock to many. "As of today, lobbyists will be subject to stricter limits than under any ... other administration in history," Obama told reporters as he signed the new rules. The restrictions included a ban on gifts by lobbyists to anyone serving in the administration. He also imposed a pay freeze for about 100 White House aides who earn $100,000 or more.
On 20 January Tuesday, within hours of Obama's inauguration, his administration froze last-minute Bush administration regulations before they could take effect. Among them was an Interior Department proposal to remove gray wolves from Endangered Species protections in much of the northern Rocky Mountains, and a Labor Department recommendation that would allow companies that manage employee retirement plans to market investment products to plan participants. On Wednesday night, Chief Justice John Roberts administered the oath to Obama at the White House — a rare do-over. The surprise moment came in response to Tuesday's stumble, when Roberts got the words of the oath a little off, which prompted Obama to do so, too.
Obama and his wife also played host and hostess for a select 200 at an open house. "Enjoy yourself, roam around," a smiling Obama told one guest.
"Don't break anything."
Obama in Action
After clearly spelling out with all seriousness his future goals as part of his presidency inaugural ceremony and after dancing at inaugural balls with first lady Michelle Obama past midnight, U.S. President Barack Obama entered the Oval Office for the first time as president in early morning with clear thoughts as well. And Obama took the world by surprise with his first decisions. Aides circulated a draft of an executive order that would close the detention facility at Guantanamo Bay, Cuba, within a year and halt all war crimes trials in the meantime. Closing the site "would further the national security and foreign policy interests of the United States and the interests of justice," read the draft prepared for the new president's signature. A copy was obtained by The Associated Press, and an aide said privately that Obama would sign a formal order on 22 Jan. Some of the 245 detainees currently held at Guantanamo would be released, while others would be transferred elsewhere and later put on trial under terms to be determined.
U.S. President Barack Obama is expected to issue an order on Thursday to close Guantanamo prison after a busy first full day in office that saw him meet his economic advisers and war council and plunge into Israeli-Palestinian peace diplomacy. Obama's packed agenda signaled he was serious about meeting his promise to break sharply with his Republican predecessor George W.. Bush's policies at home and abroad. He even managed to squeeze in one small but pressing matter -- retaking his oath of office. Chief Justice John Roberts had inadvertently switched a word while administering it on Tuesday. A draft executive order obtained by Reuters on Wednesday sets a one-year deadline to close the controversial U.S. military prison at Guantanamo Bay, Cuba, where foreign terrorism suspects have been detained for years without trial.
Acting swiftly on Day One after his inauguration, Obama also ordered a full review of the U.S. strategy in Afghanistan, where he has pledged to boost troop numbers, and told generals to take the first steps toward executing his campaign pledge to withdraw troops from Iraq. Obama, who has vowed a bolder pursuit of Israeli-Palestinian peace than Bush, also called Israeli and Arab leaders to commit to "active engagement" and to promise his help in consolidating the Gaza ceasefire. "He pledged that the United States would do its part to make these efforts successful, working closely with the international community," White House spokesman Robert Gibbs said. Obama spoke to Israeli Prime Minister Ehud Olmert, Palestinian President Mahmoud Abbas, Egyptian President Hosni Mubarak and Jordan's King Abdullah not long after he stepped into the Oval Office for the first time since his historic inauguration as the first black U.S. president.
With his prompt attention to the decades-old Middle East conflict, he made clear it would be a top foreign policy priority among the litany of problems he inherited from Bush. And Obama's immediate focus on Guantanamo, where the harsh treatment of terrorism suspects under the Bush administration damaged America's moral standing in the world, showed his determination to clean up the U.S. image abroad. A White House official and a Congressional aide said Obama would issue the order closing Guantanamo on Thursday. He will also ban abusive interrogations and order a review of detention policies for captured militants, they said. The White House said Obama would meet retired military officers on Thursday to discuss the proposed executive orders.
Guantanamo, opened by the Bush administration after the September 11, 2001, attacks, has been denounced by human rights groups for interrogation methods like "waterboarding" -- or simulated drowning -- they said amounted to torture. Obama also continued filling out the top spots in his Cabinet. Hillary Clinton won overwhelming U.S. Senate approval as secretary of state, despite renewed Republican concerns about potential conflicts of interest created by overseas fundraising by her husband, former President Bill Clinton.
Obama spoke to Israeli Prime Minister Ehud Olmert, Palestinian President Mahmoud Abbas, Egyptian President Hosni Mubarak and Jordan's King Abdullah not long after he stepped into the Oval Office for the first time since his historic inauguration as the first black U.S. president.
Mideast- Top Priority
Obama has made Mideast peace a top priority of his administration. Today fascist terrorists like USA, Israel and India, are also known as democrats and defending Hamas is called "terrorists" by the west. Under international pressure to end the deadliest Israeli-Palestinian fighting in decades, Israel and Hamas declared separate ceasefires on 19 Jan, opening the way for more aid to be brought into the rubble-strewn enclave where thousands are homeless. Reconstruction, if it can be launched in light of the West shunning Hamas as a "terrorist" group, may cost close to $2 billion, according to Palestinian and international estimates.
In a first-day whirlwind, President Barack Obama showcased efforts to revive the economy, summoned top military officials to the White House to chart a new course in Iraq and eased into the daunting thicket of Middle East diplomacy. "What an opportunity we have to change this country," said the 47-year-old chief executive, who also issued new ethics rules for his administration, hosted a reception at the presidential mansion for 200 inauguration volunteers and guests selected by an Internet lottery and even took the oath of office again after it was flubbed Tuesday.
Obama has made clear his Middle East strategy will be different from that of Bush, who was faulted by critics for taking a largely hands-off approach to peacemaking for much of his eight years in office.
Israel left the Gaza Strip devastated by its 22-day offensive. It completed its pullout earlier on 21 Jan Wednesday. "We've redeployed on our side of the frontier and we will follow events closely," said Mark Regev, a spokesman for Olmert. "If Hamas breaks the ceasefire, we of course reserve the right to act to protect our people." Israel's attacks in an offensive it began on December 27 killed, officially over 1,300 Palestinians, but in reality about 3000, mostly civilians. Israel said hundreds of militants died and that it dealt Hamas a strong blow that had boosted the Jewish state's power of deterrence and drawn international pledges to help prevent the Islamist group from replenishing its rocket arsenal.
Obama pledged to pursue Middle East peace, telephoning Israeli and Palestinian leaders after Israel completed a troop withdrawal from the Hamas-ruled Gaza Strip. In a call to Western-backed Palestinian President Mahmoud Abbas, Obama reiterated that he and his administration would work to achieve Middle East peace, a Palestinian official said. Palestinian leaders later said they would only resume peace talks with Israel if the Jewish state commits to a comprehensive freezing of all settlement activity and undertakes to give up all occupied land captured in the 1967 Middle East war.
Obama spoke to Egyptian President Hosni Mubarak and Jordan's King Abdullah and that the U.S. president would actively engage in peace efforts. He used this opportunity on his first day in office to communicate his commitment to active engagement in pursuit of Arab-Israeli peace from the beginning of his term, and to express his hope for their continued cooperation and leadership," spokesman Robert Gibbs said in a statement. A statement from Olmert's office said the prime minister updated Obama on the situation in the Gaza Strip and added that he hoped efforts by Israel, Egypt, the U.S. and European countries to prevent weapons smuggling into Gaza would succeed.. The statement added that Olmert undertook that "Israel would invest in efforts to provide for the humanitarian needs of the Palestinian population in the Gaza Strip and would work to improve the economic situation in the West Bank."
A moment
Any one who watched keenly the inaugural ceremony of Obama would testify to the fact he is sincere and would depart form Bushdom and lead his country and the world to peace and prosperity and secured environment. But the days to follow now would determine the dedication of Obama to his own ideals. Obama inherits a White House built by black slaves and already over 50 pc Americans interviewed think Obama meeting expectations. Having inherited a troublesome legacy full of terror war dead bodies of Muslims and future plan for USA, Obama has entered the Oval house with a seemingly new progressive agenda for the world not just for the USA.
Obama rightly says patriotism is a kind of terrorism. Extreme fanaticism was espoused in the USA and all over the world after 9/11 by the global media about pseudo-patriotism through raising false alarms of terrorism. The fanatics are using it to create illusions, divides and hatred in the society. Vivekananda addressed the people in the US from Chicago on 9/11 in 1893, calling them as brothers and sisters. The odyssey that brought him to the White House has been extraordinary, in so many ways. Those who've witnessed his train journey would recite the story of the unlikely politician. The realities of the task ahead are likely to give way to optimism.
Busy with packing off his belongings, the White House's former resident, former President George W. Bush, in his final moments in office, commuted the prison sentences of two former border patrol guards convicted for shooting a Mexican drug dealer. But there were no high-profile pardons of the kind that marred President Bill Clinton's last day in controversy eight years ago. (In India, at the time, the case of Afzal trapped by Indian secret network is being referred to by the leaders). Obama read a good luck note left behind by former President George W. Bush, and then began breaking cleanly with his predecessor's policies.
Former US presidents Bush Sr. and Bush Jr. have made US an arrogant tyrant country and people across the globe have been murdered under some fictitious pretexts. Terrorism was caused by Israel and US-led nations. Many colonial powers like India with huge arms piles have come close to USA to retain their colonies tact and kill the innocent people there. India still refuses to surrender sovereignty back to Kashmiris stolen in 1947, Israel refuses to vacate Palestine and Russia does not know the fact Chechnya and other freedom seeking nations were once free nations.
Will Barack Obama as the US President Obama erase Bushdom from his own country and world at large? President Bush has made the entire world a dangerous region, especially for Muslims under his stewardship USA went on rampage in Arab world in the name of democracy, freedom and new Mideast but the resources there were squandered and shifted to other countries. One only hopes for the better an looks forward to seeing a sincere US president who does not employ all sorts of gimmicks to bully Islamic nations and kill and torture Muslims, but endeavor to keep the world safe and secure. Once USA keeps itself away from Israeli fascist traps and ploys, Obama can surely save the entire world, not just the USA alone.